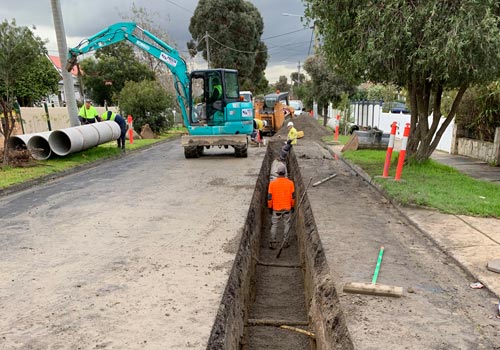 Our Civil and Infrastructure History
Presta & Sons is a family-operated business that prides itself on a hands-on approach when carrying out civil and infrastructure works. With over 3 decades in the trade, we can conveniently cover works like road reconstruction, drainage, paving, and landscaping. We can also cover car park construction, pipe laying, earthworks, and others.
Our team can deliver results on time and with the best quality. We have completed a wide range of projects without any issues, which is guaranteed by providing projects that only maximise the correct specifications. We even make sure that the impact on residents and the community will be minimised significantly, making sure that the projects exceed expectations.
To make sure that our work will be successful throughout the project duration, we employ engineers and surveys on-site to oversee everything.
Contact us for all your civil infrastructure works and project management needs. We are ready to assist you!